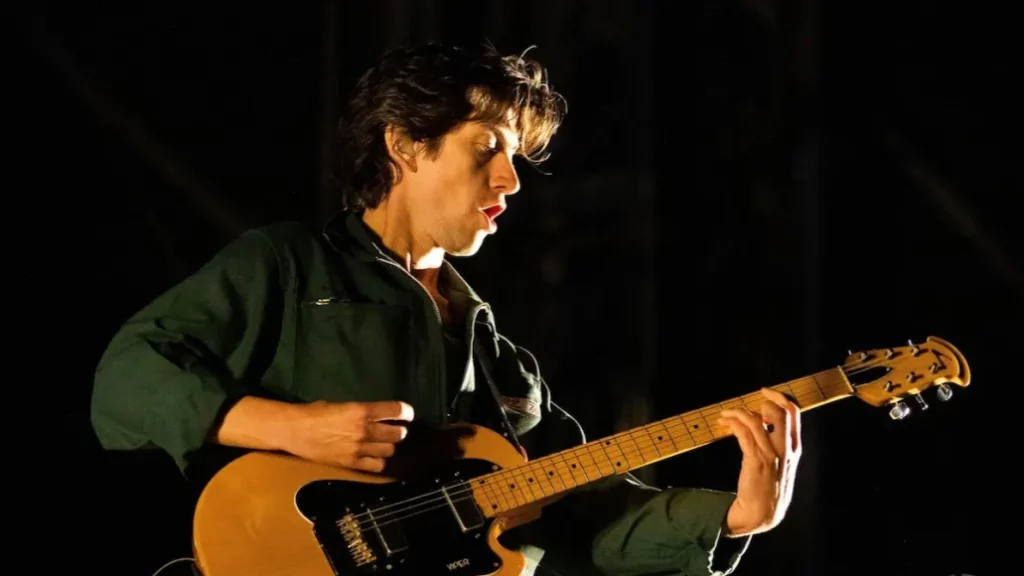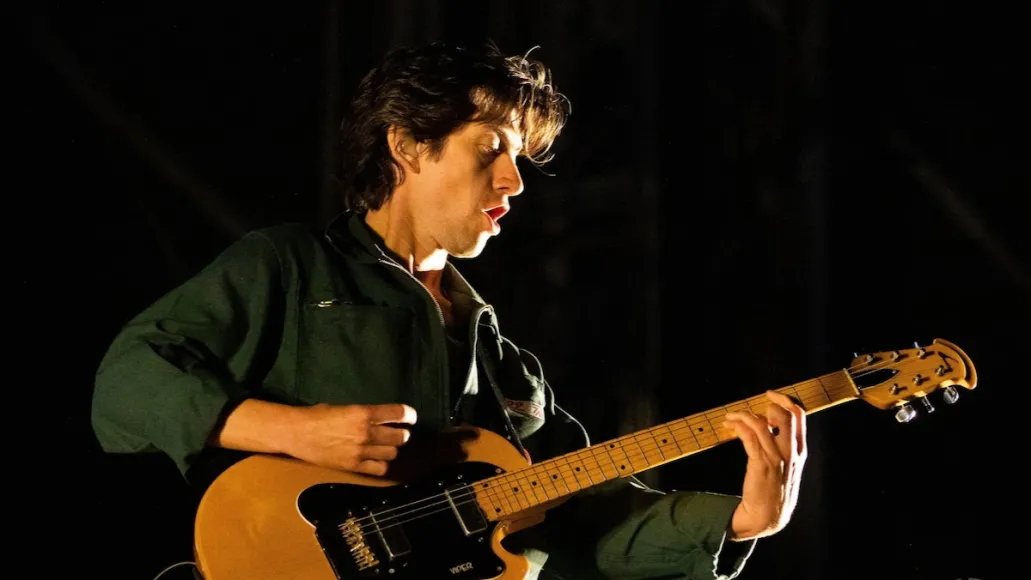 Inhaler has spoken about their tour with Arctic Monkeys, describing them as "the most lovely and welcoming guys."
The Irish group played a run of shows with Alex Turner and co. in Europe last summer and is set to open for them again on the European leg of their world tour later this year.
Speaking to NME for last week's Big Read cover feature, Inhaler frontman Eli Hewson said: "It still isn't really resonating that we're doing it." "But they're the most lovely and welcoming guys, so we've just got to try and be the best band we can."
Bassist Robert Keating then joked that Inhaler were "searching for better leather jackets" for the upcoming Monkeys tour. "It's hard not to feel like a child when you're around them," he added.
As for what fans can expect from this year's gigs, Hewson told NME: "It's going to be a better show." "It's not just five lads on stage chancing their arm anymore; we actually have to step up and make it a real thing."
During a recent interview, Hewson revealed that the Arctic Monkeys travel with a portable pop-up bar."They were like, "Get one of these as soon as you can." "It'll make any drab room feel minty fresh," he recalled.
Drummer Ryan McMahon previously explained how supporting AM gave Inhaler a sense of imposter syndrome. "We don't feel worthy of it at all," he said, describing the Sheffield outfit as "the greatest rock band in the 
Elsewhere in the latest Big Read, Inhaler said that watching the Beatles documentary Get Back helped them relieve the pressure of making their forthcoming second album, "Cuts and Bruises."
Additionally, Hewson told NME that creating the follow-up to their 2021 debut was a "struggle" for the band. "We had such a hard time making this record," he said. "We thought, 'Aren't you meant to enjoy making a record to some extent?'"
Inhaler are due to embark on a UK headline tour next month (find tickets here) before supporting Harry Styles in Dublin this June.